To travel is to awaken you spiritual being, through which we can live a life where we learn everyday. The world is full of travelers and every year they travel to various destinations on Earth. There are many tourist attractions across the globe, and some among these are more popular than others. We are sharing below a list of the 7 best travel destinations to visit in the world.
GEORGIA
Tbilisi, Georgia is a beautiful destination to make all your holiday plans come true. Get your next trip planned to Tbilisi and soak into its beauty. The capital city has been destroyed and rebuilt around 29 times so far, which makes it a perfect blend of the old and the new. The city is becoming increasingly popular among tourists and travelers and the locals are extremely hospitable.
Popular Tourist Spots in Georgia
Narikala Fortress
Narikala Fortress was built in the fourth century when Tbilisi was a Persian Citadel. The place has sulphur baths and botanical garden. Maiden Square is also located in Narikala Fortress. Tourists can up to it from the steep hill or can take the cable car.
Kartlis Deda
Next to Narikala, there's a big statue of a woman holding a sword and a cup.  This is the statue of Mother of Georgia, also known as, Kartlis Deda in Georgian. This statue has symbolic and historic reference. Sword is for those who come to the city as enemy and wine for those who come as friends.
Metekhi Church
Metekhi Church is on the opposite of Narikala Fortress. This is a city landmark and has the statue of King Vaghtang Gorgasali who was the founder of Tbilisi. Metekhi Church was built in the 13th century, and post that it has been rebuilt several times.
Peace Bridge
A glass-and-steel structure, Peace Bridge, is an essential part of Modern Tbilisi. Built over the Mtkvari River, Peace Bridge, was built by Italian architect, Michele De Lucchi. The Peace Bridge is a connecting point between Erekle II Street and Rike Park. 
Tsminda Sameba Cathedral
Tourists who want to explore the history and culture of Georgia visit this Georgian Orthodox Church, Tsminda Sameba Cathedral. Located on Elia Hill above Avlabari, this church Trinity Cathedral, took a decade to be built and was opened to public in 2004.
MALDIVES
One of the most mesmerizing tourist destinations in the world is Maldives. From weddings, to honeymoon, family trips and much more, the place offers an awesome holiday experience to all.
Maldives is famous for water sports, enchanting landmarks, and a lot more adventure activities. The beaches at Maldives are said to be a great playground for luxury beach holidays. Its landscapes offer a surreal beauty to visitors and mesmerize them.
Popular Destinations in Maldives
Hithadoo
Hithadoo is a district of Addu City, situated in the Lhaviyani Atoll. The place has green vegetation, bent houses, close lanes and a lot more. The livelihood of inhabitants here is mostly based on fisheries and tourism.
HInnavaru
Hinnavaru is one among the populated islands of Maldives and it has a significant number of high-end resorts. The 5-star Komandoo Island Resort is also located on Hinnavaru island. The place is also well known for its unique food items.
Dhidhdhoo
A small place in Maldives, Dhidhdhoo can be easily explored in a day. It has eco-friendly resorts and varying tourist attractions. When visiting Dhidhdhoo, travelers must explore the waterfront of Dhidhdhoo Marina and activities like snorkeling.
Hulhumale
The island of Hulhumale is one of the favorites among travelers across the world. The place is home to beautiful gifts of nature including widespread beaches, serenity, vacation worthy pleasant weather.
Hulhumeedhoo
This island in Maldives is the perfect tourist destination and highly popular among travelers across the world. Dive deep into the intricacies of island life and capture the scenic beauty of the place and take back beautiful memories.
Popular Tourist Spots in Maldives
Male City
When in Maldives do not miss out on Male City, it is one of the most popular destinations among tourists. The place has heritage museums, scenic parks and also some splendid art galleries. If you love adventure then Male City is the place for you.
COMO Cocoa Island
A very special island in Maldives, COMO Cocoa Island is among the most favorite destinations in Maldives. This place has various small, secluded and peaceful resorts, offering a luxury vacation and relaxing getaway.
Artificial Beach
It is hard to differentiate between natural and artificial beaches in Maldives, but these artificial beaches have much more to offer. The numerous entertainment options on artificial beaches include water sports, live music shows and so on.
Banana Reef
If you enjoy exploring marine life and coral reefs then Banana Reef is the perfect tourist spot for you. At Banana Reef marine life is in abundance with soft blue corals, spectacular fish and never seen before marine beauty.
Sun Island
Sun Island is a popular resort in Maldives, popular among tourists. When vacaying in Maldives tourists must plan a stay in this resort to experience luxury and comfort. The resort offers relaxing spa experiences, water sports activity and a lot more.
DUBAI
To experience the best of Saudi Arabia, this city of Emirates is the perfect place for you and your vacation. Dubai is a blend of rural and urban life, with a long stretch of desert and tall buildings both at the same place. The famous tourist attractions include Burj Khalifa, Dubai Marina, desert safari and so on. When in Dubai, tourists also love exploring the adventure sports that the city has to offer.
Popular Tourist Spots in Dubai
Burj Khalifa
World's tallest freestanding structure, the Burj Khalifa, is located in Dubai. The elevator in Burj Khalifa has the longest travel distance in the world. Tourists get to view the most mesmerizing sunrise and sunsets standing on the Burj Khalifa.
Dubai Marina
Home to 1,20,000+ residents, Dubai Marina is a treat to tourists from all over the world. It has stunning sea views, futuristic vibe, 7 km-long waterway, ultra-modern amenities and much more to offer. Dubai Marina is a must visit when in the city.
Dubai Aquarium & Underwater Zoo
Dubai aquarium has 400 sharks and rays comprising 140+ species in a tank that holds 10 million litre of water. The average time to visit the Aquarium Tunnel is approximately 15 to 30 minutes. Underwater Zoo, located on Level 2, takes about 45 mins – 1.5 hours.
Atlantis, Dubai
Atlantis, Dubai is a famous resort in the city with a long list of attractions and facilities. This includes free access to an underwater aquarium and a waterpark. Shopping freaks are going to love this place and can shop their heart out here.
La Perle by Dragone
La Perle by Dragone is a famous live show in Dubai, highly popular among tourists across the world. This show involves many amazing and breathtaking stunts, some of which are water stunts. There is also an on-stage pool.
The Palm Jumeirah
To experience high-life, Palm Jumeirah is a must visit in Dubai. From five-star hotels and resorts to the scenic Palm Jumeirah Monorail and The View at The Palm, the Palm Jumeirah is a wonderland filled with stunning architectural wonders and exciting experiences.
Miracle Garden
A mega flower garden in Dubai, Miracle Garden, is next door to Dubai Butterfly Garden. This is the best spot for nature lovers across the globe, with mesmerizing floral arrangements. One thing to ensure is that food and beverages are prohibited inside the garden.
Dubai Desert Conservation Reserve
When taking a break from the urban Dubai, Dubai Desert Conservation Reserve is the best escape with beautiful landscapes. This is one of the largest areas to be declared as a natural reserve by the government in the UAE.
Dubai Creek
People visiting Dubai must note that Dubai Creek is the emirate's first major port and has high historical significance. The creek split through the ground in the 1950s to form a small canal. Dubai Creek was referred to as River Zara by the Greeks.
TURKEY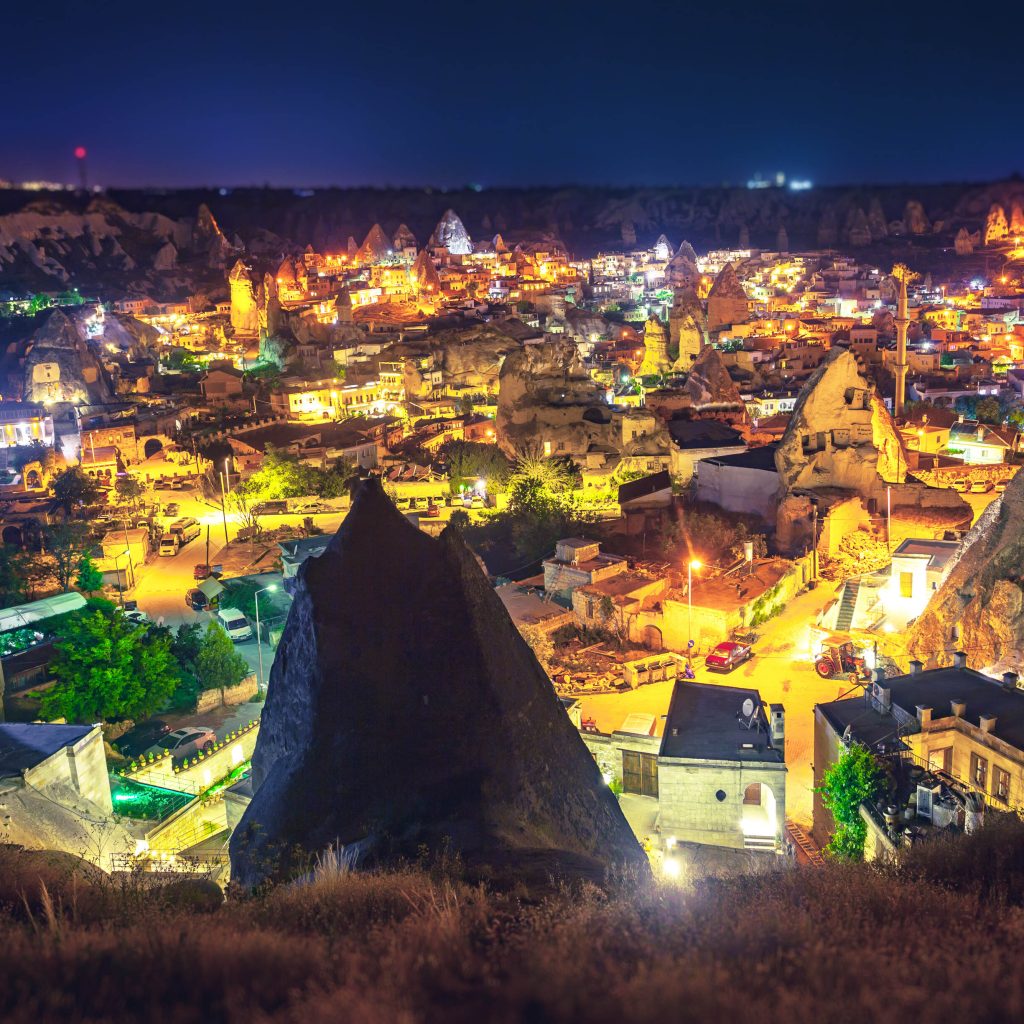 A visit to Turkey is a must for all the travel freaks across the world. There are numerous reasons to visit this country that includes hospitable people, breathtaking scenery, the fascinating history of the country and a lot more. Travelers can collect memories for life by clicking themselves at the most photogenic spots in Turkey.
Popular Destinations in Turkey
Istanbul
Istanbul offers a great cultural mix between the city's history, present and future. It is one of the world's favorite city-break destinations. Istanbul is Turkey's major metropolis and home to world-class tourist attractions.
Antalya
The center of commerce, Antalya is Turkey's popular Mediterranean resort. The city is a perfect place for beach lovers as well as those tourists who enjoy cafe hopping across places they visit. Some of Turkey's major archaeological sites are in Antalya.
Bursa
The 20-domed Grand Mosque, exuberantly tiled interiors of both the Yeşil Mosque and tomb, and the colorfully decorated mausoleums of the first Ottoman Sultans within the Muradiye Complex are the most famous monuments from Bursa's imperial reign.
Şanlıurfa
Şanlıurfa is the claimed birthplace of the Prophet Abraham and is one of the most interesting stops in Southeast Turkey. The Neolithic monoliths, sitting just on the city outskirts, were anointed with UNESCO World Heritage status in 2019.
Izmir
Izmir is the provincial capital and Turkey's third biggest center is Izmir. The city was once Smyrna, the most important port town along this coastline from the Roman period up to the end of the Ottoman era.
Popular Tourist Spots in Turkey
Hagia Sophia
Home to stories from the Byzantine era to the Ottoman Empire, Hagia Sophia is a must visit when exploring the historic peninsula. This place has a special position in history as an architectural gem.
The Blue Mosque
The Blue Mosque in Istanbul is famously known as Sultan Ahmed Mosque. It is among the most popular tourist attractions in Turkey. The Blue Mosque creates beautiful reflection from the falling lights from minarets and shines like a blue diamond at night time..
Topkapi Palace Museum
One of the oldest and most historical landmarks in Istanbul, the Topkapi Palace Museum was the residence of Ottoman Sultans for almost 400 years. Now converted into a museum, the palace has lavish sections and artifacts from the Sultanate era.
Galata Tower
The Galata Tower is a must visit for all those travelers who love to explore the history of the country they travel to. It is a high cone capped, cylindrical tower that offers a 360 degree view of the historic town of Istanbul.
Basilica Cistern
Basilica Cistern is the largest of the several ancient cisterns in Istanbul. The place has a charming historical and architectural structure. Basilica Cistern is immensely popular among travelers and tourists alike across the world.
EGYPT
Egypt is popular among tourists across the world due to its ancient treasures, rich history and much more. This place is widely known for its surreal waters, golden sand beaches, natural therapies and much more. One thing travelers must note when visiting Egypt is that the place is not entirely safe. They need to be a smart traveler, stick to certain destinations and ensure that they have a trusted and reputable tour operator.
Popular Destinations in Egypt
Cairo
When in Egypt, you just can't miss a trip to Cairo. This city is one among the most popular places in Egypt. The place has a variety of sweet shops for all those with a sweet tooth, and not to forget the longest river Nile flows through Cairo.
Aswan
Seeking attention of Opacarophile's across the world, because in Aswan you get to view the most mesmerizing sunset. This place was once an ancient gateway to Africa for Egyptians and has the historical temple Abu Simbel.
Luxor
Situated in the Nile Valley in Upper Egypt, Luxor is an essential component of any Egyptian itinerary. It is known as the world's largest open-air museum and is the starting point of the majority of river cruises.
Alexandria
Glimpses of the end of Pharaonic Egypt can be clearly seen in the ancient city of Alexandria. It is situated on the coast of the Mediterranean sea. For those wanting to explore the history of Egypt, Alexandria is the perfect place.
Sharm El Sheikh
Egypt is not just about desert and sand, beach lovers can bucket list this destination too. At Sharm El Sheikh tourists can explore both beach and desert life. It is called 'city of peace' due to the large number of international peace conferences that have been held there.
Popular Tourist Spots in Egypt
Pyramids of Giza
The Great Pyramids of Giza are among the best demonstrations of ancient wonders and life back then. It is said to be the only surviving ancient wonder, along with ancient Egyptian statues and tombs. Remains of ancient Egypt civilization can be found here even today.
Luxor's Temples and Tombs
Egypt is all about history and in Luxor, tourists can expect to explore the Egyptian people's creations: majestic temples, ancient tombs, and huge statues. Luxor is also the starting point of the major cruises that the country has.
Cruising the Nile
Cruising the Nile is considered to be the centerpiece of an Egypt tour.The journey usually begins from Luxor and ends in Aswan, via Esna, Edfu and Kom Ombo. Many of the ancient Egypt sights are located directly on the river so a cruise is the best way to explore.
The Egyptian Museum
The massiveness of the Egyptian Museum can be understood by the fact that a tour of the museum in entirety would take almost a year. The sarcophagi, jewelry, pottery and more total to 100,000+ artifacts from ancient Egypt.
Abu Simbel Temples
Cut into a solid rock cliff, the Abu Simbel temple has a unique natural beauty that attracts tourists. The temple had been dedicated to a significant number of ancient gods, which includes Ra-Horakhty, Ptah and Amon among others.
INDONESIA
Indonesia is loved by tourists across the world for its beauty and diversity. The country has beautiful beaches, cultural heritage, rich biodiversity, hospitable people and everything that a tourist needs for a perfect vacation. Indonesia is well connected with all parts of the world, making it easily accessible to tourists from all parts. The place is home to the second largest tropical forests and has now become a hub for vacations.
Popular Tourist Destinations in Indonesia
Jakarta
All party lovers must visit Jakarta once in a lifetime. This place is known to have the best city nightlife in Asia and an absolutely amazing party atmosphere. There are huge shopping malls in Jakarta where you can go on a shopping spree.
Bandung
Known as the Paris of Indonesia, Bandung has a cosmopolitan atmosphere, great architecture and a university town feel. The climate here is cool and tropical and the place is surrounded by nature and natural beauties like tea plantations and volcanoes.
Surabaya
Rich in historical importance, Surabaya is the place where Indonesia's freedom struggle began. It is the second largest city after Jakarta and has cheap travel costs, comfortable and affordable accommodation, offers authentic Indonesian cuisine and much more.
Yogyakarta
Yogyakarta is affectionately known as Jogja, and is the cultural capital of Indonesia. The place is brimming with culture, history, great local cuisine, art and architecture. Yogyakarta is home to the famous Borobudur complex, Prambanan, and more.
Medan
Medan is famous for its diversity and food. The place is home to many historically famous architectural wonders like the sprawling Great Mosque and the Graha Maria Annai Velangkanni, Old Medan City hall and many other such wonders.
Popular Tourist Spots in Indonesia
Beaches of Bali
Divers and surfers across the globe love the beaches of Bali. It is among the most loved vacation spots for abundance of beaches, luxury beach resorts, water park, water sports and adventure and the list goes on.
Orangutans of Borneo
Borneon Orangutans are the most threatened subspecies. They are the most friendly and highly developed animals. Travelers usually indulge in clicking pictures and spending time in fun activities with them. One must be careful and empathetic when visiting them.
Gili Islands
Gili Islands is the best place for adventure sports in Indonesia. The water has an abundance of fishes, sea turtles and even reef sharks can be spotted here. Snorkeling is a great option for tourists in Indonesia and is a must try.
Borobudur Temple
World's largest Buddhist monument, Borobudur, is the most famous temple of Indonesia. This is a UNESCO World Heritage Site and its magnanimity must be experienced in-person. Borobudur Temple is an ancient center for pilgrimage and education in Mahayana Buddhism.
Sacred Monkey Forest Sanctuary
Balinese tradition holds monkeys in their highest accord. There are many temples and pilgrim spots dedicated to them. One must visit the Sacred Monkey Forest Sanctuary which is a well known natural reserve, the forest is owned and managed by the local villagers.
PHILIPPINES
The Philippines has some of the world renowned natural wonders which include underground rivers and rice terraces. Many Philippine Islands have consistently been named as the best by major travel publications across the world.
Popular Tourist Destinations in Philippines
Manila
Manila is much more than just a gateway to exotic locales. The place has rich cultural scenes, art galleries, museums, contemporary landscapes and a lot more. All travel lovers must visit this location once in a lifetime to create beautiful memories.
Davao City
Situated on the Southern Philippine island of Mindanao, Davao City, has a lot of varied sites for tourists to explore. This place is the Orchid Capital of the Philippines, and also very famous for the fruits grown there. Davao City is the take-off point for climbing Mt. Apo.
Cebu City
Cebu City is considered one of the top tourist destinations among travelers. The place offers an abundance of island hopping, great food, beaches, waterfalls, luxury resorts, festivals, heritage sites and a spectacular marine life.
Cagayan De Oro
Cagayan De Oro is a city in Northern Mindanao, Philippines. The city has some of the major tourist attractions which include Museum of Three Cultures and Plaza Divisoria. Adventure lovers can explore a lot of fun water sports here.
Baguio
A popular tourist destination in the Philippines is Baguio, best known as the Summer Capital of the Philippines. The place is perfect for couples as it has a romantic atmosphere, chilly temperature and pine-dominated landscapes.
Popular Tourist Spots in Philippines
Chocolate Hills
Famously declared as Philippines' 3rd National Geological Monument, and dubbed as the Eighth Wonder of the World, Chocolate Hills is a must visit in the Philippines. The place has unique and majestic attractions.
Banaue Rice Terraces
Banaue Rice Terraces are listed as a Natural Cultural Treasure in the Philippines. The place has ascending stairs of rice farming, which took the Ifugao ancestors more than 2000 years to build. Due to this they are also called Stairs to Heaven by the locals.
National Museum of Fine Arts
The National Museum of Fine Arts was constructed in the early 1920s. It is a neoclassical structure, home to numerous artifacts by renowned Filipino artists. It has a major collection of Philippine history including sculptures, photographs, paintings and much more.
Rizal Park
As per facts, Rizal Park is one of the largest urban parks in Asia. This park is also regarded as Manila's Green Lung because of its clean and green environment away from the noise and pollution of the city. Rizal Park is a must-visit for all travelers.
Malapascua Island
A top ecotourism destination, widely famous for its offer of diving with thresher sharks on a daily basis, Malapascua Island is a dream destination. It has sandy beaches, crystal clear water, and coconut trees. Stay there for at least a day or two.
---